Owing a blog is among the latest fads of today's generation. However only a little percentage of them know about the efforts that go into making a good blog and producing stunning photographs and extremely useful content. No matter how good the content is, putting bad photographs with it is one sure shot way of driving away your readers. Photographs are something which lift up the whole look of your post and compel readers to open your post. No doubt, capturing good images is an extremely crucial task.
If you are wondering how to do that, that's what this post is about. This post contains some wonderful tips on how to take incredibly stunning product photographs for your blog:
Pay heed to lighting
One of the best ways to get bright images is by making use of natural light. Capturing product images under natural light naturally makes way for well-lit and clean images. However you have to take care of an important aspect here i.e. to not shoot images under direct sunlight. It gets really harsh to work around in direct sunlight. On days when the weather does not cooperate and the settings are gloomy, you can use reflectors. Reflectors bounce off the light that's already coming in thereby making the images brighter. By using amazon coupons, you can buy a reflector online at the best price with the added bonus of Cashback.

Learn about your camera settings
Many bloggers are under the misconception that only by having a DSLR they can take quality images. However this case is far away from being a truth. Taking professional looking images depend on you more than it depends on the equipment you own. Even if you have a simple point and shoot camera, you can take incredibly looking pictures. The first thing you have to do is find out about all the settings of your camera and using them to your advantage. Learn how to use different modes for taking images under different lighting.
Try different angles
If you do not want your pictures to look all same, it is important that you try different angles. Taking pictures with different composition will help you experiment with your creativity. Use different props such as flowers, candles, magazines, jewellery, etc. to create a beautiful and interesting background. Ensure that you don't let these props interfere with the focus of your photograph. If you can't get your eyes off from one brilliantly shot photograph by you, just get it printed using zoomin coupons. Do not be afraid to experiment!
De-clutter
I don't know about you but it irks me to no extent to see product images shot with heaps of products in background. Not only is that visually annoying but also disturbing for a reader who can easily lose out focus on the main product. Make sure that the props you use are placed in a strategic manner and not just lying around. Aim for a clean clutter look.

Avoid flash
Nothing can be worse for a beauty blogger in photography department to show inaccurate color and swatches of a product. Not only is that a perfect example of bad photography but also misguiding for the readers. The number one step to banishing this problem is to avoid using flash. Reserve its use only for situations when there's a dire need for its usage. Flash washes out the true colors and creates an ugly glare which is not at all visually pleasing.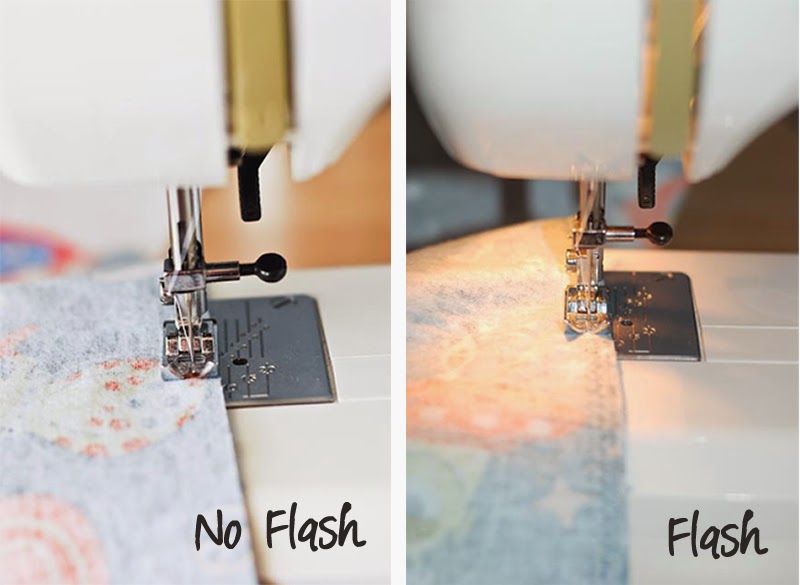 Hope these tips help you in shooting better images and delivering visually good-looking content on your blog.