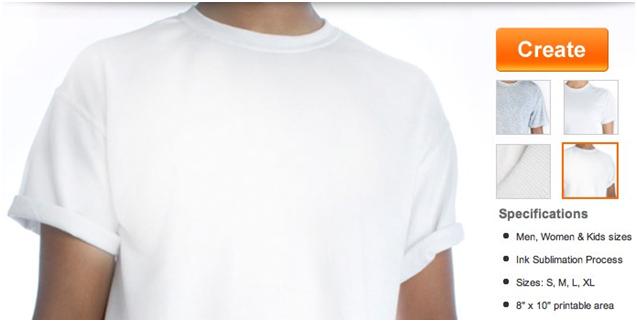 I love wearing t-shirts and I've loved learning about the technology behind modern t-shirt printing.
When I was in school we made silk-screened t-shirts – without computers. That involved a process of creating, by hand, an image. We then prepared a silk screen by using noxious chemicals to adhere a layer of rubylith — a masking film. We then had to carefully cut away certain parts of the rubylith using an exact-o knife without cutting into the silk screen.
When we started working on how we were going to offer customized t-shirts to our members I was looking forward to understanding the technology behind modern t-shirt printing. But at the same time we didn't want our members to have to worry about the nuts and bolts of making a t-shirt.
Even with today's technology there's more than one way to print a t-shirt. After reviewing various modern methods we chose the "ink sublimation process" for several reasons:
• permanence
• clarity
• vibrancy of colors
With ink sublimation the ink that makes up your image is dyed into the fabric to provide achieve the results. Your photo or image will become part of the fabric. It does not sit on top of the fabric where it would eventually fade or crack and disintegrate. With ZoomIn t-shirts, your image will hold up as long as the shirt does.
Having Fun Doing It
Over the past couple of months we worked out the kinks and the details in building a t-shirt printing process end to end. One of the biggest pieces was making sure that our members had a fun and easy way to get from point A (a design idea) to point B (a finished, quality-printed, comfortable t-shirt).
So while our print technologists toiled on the printing process, our software developers toiled away on the t-shirt designing process. They've come up with a fun and easy-to-use way to build the customized t-shirt you want.
Start with choosing a great photo to celebrate a friend, family member or special occasion.
To turn up the customization a notch, we've given you the ability to add really cool graphics. You can add hooladanders (a cool name for flourishes and curly graphics), flames, hearts, heraldry, half-tones, lightning bolts, and a whole lot more. When you add a graphic you can change its size and color so that it lays the way you want over your photo.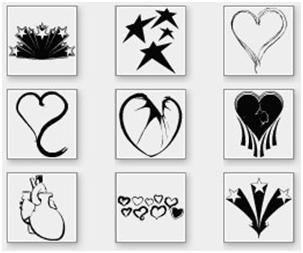 Add text in various font styles, sizes and colors. And then if you want to tie it all together, we provided you with some cool borders to outline the finished work.
The best thing about all these options is that they are options! In the end, it's your t-shirt. Customize your t-shirt the way you want it to be. Use only the options you want. Just a photo. Just some text. Just a graphic. However you want your t-shirt to look, you can make it happen.
We're proud of what we're building at ZoomIn and the choices we're providing our members — and we're having fun doing it. We want you to have fun too. Go have fun now, designing your custom ZoomIn t-shirt.