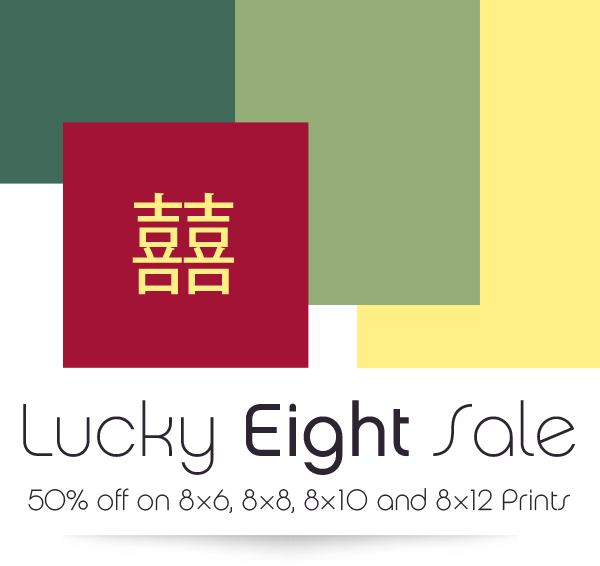 From now till 12th January, get 50% OFF on 8×6, 8×8, 8×10, and 8×12 photo prints. Prices start from Rs. 7.50 ($0.18)
Order any quantity of prints, available in three stunning finishes Matte, Glossy and the (all new) Luminous.
There's no matching the warmth of a photo print that brings a moment celebrated with family or friends to life. The perfect time to refresh photos displayed at home or at the office with moments from the holiday season.
Our 'ode to 8' print offer ends on January 12, 2011, so hurry!
Use promo code LUCKY8 during checkout.
P.S. The number eight is considered to be a lucky number in Chinese and other Asian cultures. Other interesting facts on the number eight can be found here
Offer Terms
50% off applicable only on 8×6 / 8×8 / 8×10 / 8×12 photo print sizes; in matte, glossy, luminous finishes only
Offer valid till midnight, 12th January, 2011
You can order a combination of sizes in a single order
No limit to the number of times you use this offer
Order any quantity of prints, enjoy a full 50% off
This offer cannot be combined with other ongoing promotions on zoomin.com
Shipping charges and taxes applicable per address you ship to